We help enterprises with mainframe systems immediately take advantage of the most advanced Cloud technologies in the world, including artificial intelligence and machine learning, data analytics, instant global database deployments, rapid scaling, and much more.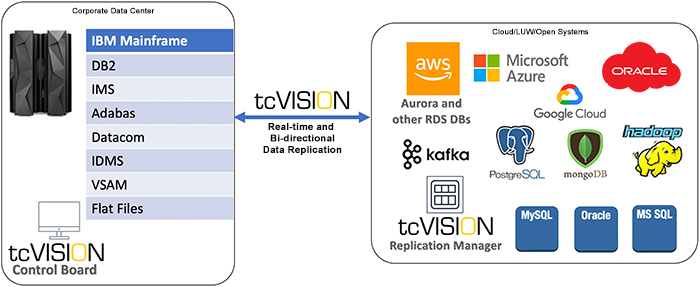 ---
Amazon Web Services (AWS) Showcases tcVISION Mainframe Data Replication!

Our Customers Say It Best!

Where Do You Want to Go?
Cloud? Open Systems? LUW?